 Office: 508-278-9836  Fax: 508-278-9720

Joseph Construction Services, Inc

640 Douglas Street

Po Box 365

Uxbridge, Ma. 01569

508-278-9836

Phone: 508-278-9836  Fax 508-278-9720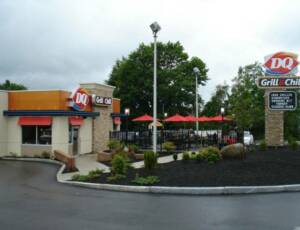 "Mr. Joseph and Joseph Construction Services provided us with excellent, timely service during our time of need.  The work was well- done, performed quickly, and was reasonably priced." 

Susan S.   Uxbridge, Ma

"The quality of the work provided and supervised by Bill was excellent, with attention given to detail and organization.  Indeed, the work sites that Bill was responsible for were known as some of the cleanest and most organized of any construction projects that our company has experienced"

Kevin L.   Rockport, Maine

Bill is a true professional.  I have found him to be courteous, sincere, and trustworthy.  He has been and continues to be an asset in satisfying our company needs. 

Russ B.   Mendon, Ma.

"Phil has completed numerous projects for my management company and he always delivers on time and within budget.  We rely heavily on his expertise and knowledge of the construction industry."

Joel I.  Teaticket, Ma

Bill Joseph

President

Bill's vision for the company he founded in 1993  has always been to provide a construction company that equals his values in life.  Honesty, fairness, integrity are all values he expects out of himself and his employees everyday.  His commitment to these values have helped him to carefully grow JCS, Inc to where it is today. 

Bill's 30 years of hands on construction experience along with his education in business and finance help lead JCS, Inc in feasibility studies and development of personal and client projects. Bill is kept busy running the corporation, however he can still be found meeting with clients, assisting with estimating, and out on job sites ensuring the customers receive the finest possible workmanship and value. Bill  is involved with each project from conceptual to turnover, occupancy and finally client satisfaction. 

Phil Chouinard

Project Manager/ Estimator

Phil brings an impressive resume to JCS, Inc.  He grew up in a true construction family,  working for uncles through his high school and college days.  After graduation from Northeastern University in 1978, Phil developed his 30 years of project management and estimating experience working for several successful construction management companies including his own.  Phil's leadership skills have  allowed him to manage construction of numerous commercial and residential projects.  Projects  such as office buildings, large scale condominium projects, restaurants, medical facilities, nursing homes, retail and fast track mall and office buildouts.  Phil's organizational skills have enabled him to manage projects up to 10 million dollars.

*To develop client relations that creates repeat business through quality work at fair and competitive prices.

*To maintain the highest levels of professionalism, integrity, honesty and fairness in all our business and personal relationships.

*To achieve customer satisfaction through attention to detail , value engineering and service.

"Phil has been an extremely efficient employee for many years.  His work ethic and commitment to estimating and management on any size project rates with the best in the business."

Jim M.  Chester, NH